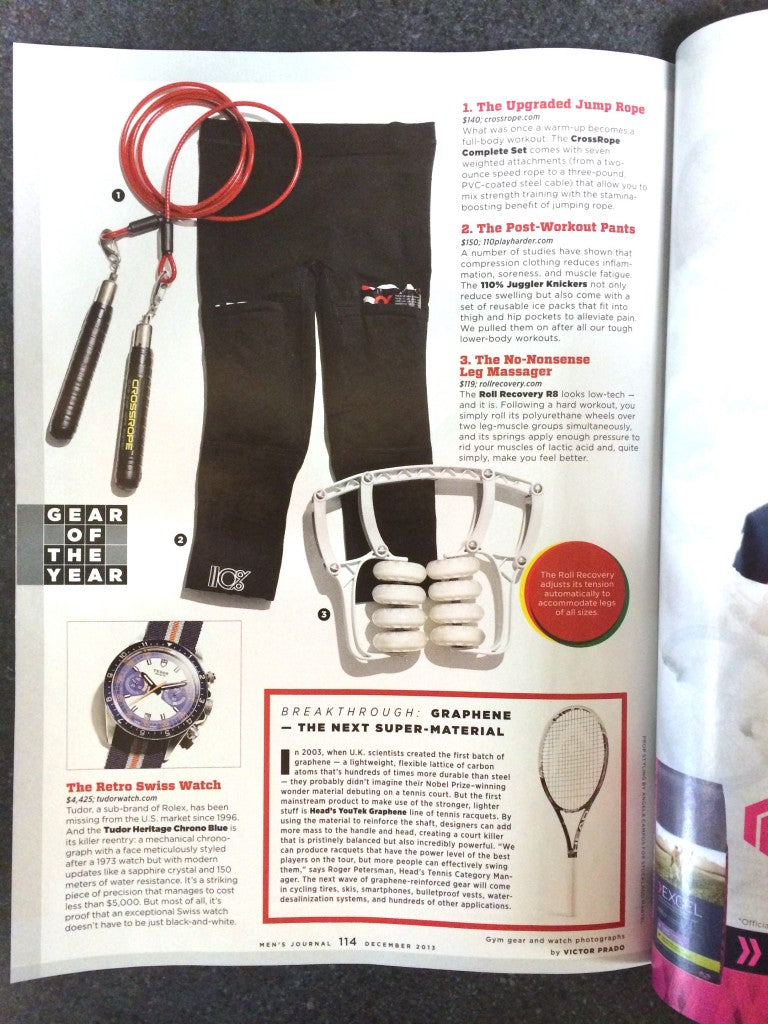 Wow, we are so psyched and honored to be featured in Men's Journal 2013 Gear Of The Year issue!  It makes all the effort that was poured into the R8 feel completely worth it.  I have the issue on my desk and I can't stop looking at it.  I thought it would wear off in a few days but I am still excited!  We are also featured on the Men's Journal website as well at:
http://www.mensjournal.com/gear/gear-of-the-year-20131126/item/roll-recovery-r8
Well, none of this would have happened without the awesome people that are using the R8 and helping us spread the word.  THANK YOU to you all!
– Jeremy